Close Reset Password. Processing Please Don't Refresh the Page. Play Sample. Give as a Gift Send this book as a Gift!
Shop by category
Book Rating 1. Unabridged Audiobook. Remove From Cart. Duration: 2 hours 30 minutes. Lorena and I decided, in a sudden rush, that we needed to escape the craziness for a while.
Christmas on the Plains
We said good-bye to our friends in Washington, DC, sublet our tiny apartment in New York City, and fled out, for the winter, to that summer place in the hills—hoping, I think, just to get a little breathing room. A little distance from which to think about it all. Anyway, back in our East Coast days, I would drive like a man possessed through the slush-filled streets of Washington at Christmastime—up Georgia Avenue to Silver Spring or down through Georgetown and over the bridge to Arlington—going from lot to lot in anxious search of the ideal height, the best spread, the proper fullness of the branches.
But at some point—maybe around the time we left New York for South Dakota—I seem to have given up on perfection in Christmas trees. Given up on perfection in other things, too, it may be. Still, we had been spoiled by the model cones of thick evergreens for sale in the cities back east. The dry western lands grow a thinner tree with sparser branches, and a good Christmas tree from the Black Hills typically has character rather than flawlessness: an eccentric limb trained up at angle, an interesting twist in the trunk.
It proved a surprisingly hard climb. Knee deep in the drifts.
His clever sharp face, those alert pointed ears. He studied the lake shrewdly, as though considering whether the cottontails would come down to the shore to drink. He glanced up at the leeward woods, where his rank scent had made the chipmunks and red squirrels chitter angrily in the trees. He cocked his head, listening for the rustle of winter mice in the grass beneath the snow.
Dozens of possibilities seemed to lie before him—all interesting, all worth pursuing in their proper time. And by the time we measured it, and walked around it, arguing its points, and sawed through its trunk, and bound it to the sled, and pulled it back up over the hill, the fox had made his choice and was gone.
We packed up, tied the tree to the roof of the car, and drove carefully up the snow-packed road, heading home to begin setting up for Christmas. My first Christmas back in South Dakota since I was a child.
II I guess I should have known, or reasonably expected, that a return to places I knew in childhood would trigger memories: every step kicking up the past, like the dust that trails up behind us on a dirt road. An exaggerated past, too, even if we mean to be strictly honest: After my father died, I found among his things an old cartoon he had clipped from somewhere.
The New Yorker, maybe, or some other magazine. It showed a man and a boy standing in their front doorway after a winter storm. Lorena and I had run off to South Dakota to think of a way forward, a new choice for our lives. But then Christmas came upon us, and with it, the rush of memory that will not be denied: rich, thick, and often deeply annoying. And yet, even as I tell her the old Christmas stories, I notice what may be the most curious feature of memory—for the stories themselves are not what we have to struggle to remember.
Stirred up by a visit home, aggravated by the power of Christmas, occasions for remembering hurl themselves at us like ice storms, whether we want them or not. I can call up moment after moment of precise memory from the Christmases of my childhood, like frozen frames of recollection: A sparrow, its feathers so fluffed for warmth it looked like a fat monk in a robe and tonsure, peering out from the ice-wrapped lilac hedge while I sat at the living room window, waiting for my parents to wake.
The heft of the new Swiss Army knife from my uncle, smuggled in the pocket of my dress pants to church. The steam rising while we washed the endless piles of dishes after Christmas dinner, until the fog condensed in rivulets that raced each other down the kitchen windowpanes to pool on the painted sill. I can call up nearly everything—except the sensation, the overwhelming waves that beat upon my sisters and me down the long stream of days in the Christmas season when we were young. To think again about those times is more to recall that we had a certain feeling than it is to recapture just how that feeling actually felt.
Plains View Surgery | Access to a GP over the Christmas and New Year Holidays
Why should I remember the heavy-scented balsam tree we had when I was six? The long-needled ponderosa, drooping under the weight of its ornaments, when I was eight? The Douglas fir, the juniper? The scallop-leaved holly set out on the sideboard and mantel with a stern warning every year not to eat the berries?
There in Pierre, South Dakota, when I was young—and later, when my parents had moved us out to Utah—I was happy, I suppose, and I was sad, but happy and sad are always lies, of a sort: the words we use to smooth the sharp edges off our memories and sand them down to generalities.
Think of the parallel with hot and cold: I realize now, in retrospect, that the houses of my childhood were simultaneously too warm and too cool. The clanking furnaces kept them overheated from September to April, a dry heat that dulled out within a year the gloss in the painted window frames and cracked down the middle the door of the china cupboard. But those western houses were drafty as well. All winter the wind screamed down the frozen plains from Canada, clawing through the weather stripping and the storm windows and the door seals and the crumbling mortar of the cinderblock foundations.
There were happy things and sad things, moments of strange fear and moments of lopsided comedy, tumbled together in such complete immediacy I had neither space nor time to rise above them and call them by some generic name.
Privacy Policy
Also by Joseph Bottum. Product Details. Inspired by Your Browsing History. Caroline Weber. Gene Simmons. The Cartiers. Francesca Cartier Brickell. Naked in the Zendo.
Trans-Siberian Orchestra - Christmas Canon (Official Music Video)
Grace Schireson and Grace Shireson. We Fight Fascists.
Full of Bull (Updated Edition): Unscramble Wall Street Doubletalk to Protect and Build Your Portfolio.
Christmas In Plains: Memories;
Hunger No More BLOG;
The Circle Eight: Caleb?
Daniel Sonabend. Crime in Progress. Glenn Simpson and Peter Fritsch. Stephen Walsh. Isabel Allende. Robert Lacey. Potential History.
Christmas angel gives Great Plains Food Bank a generous donation
Ariella Azoulay. Pedro J. Julio Iglesias. Oscar Garcia Blesa. John Richardson. Margaret Thatcher: Herself Alone.
Charles Moore. Andrew Jackson and the Miracle of New Orleans.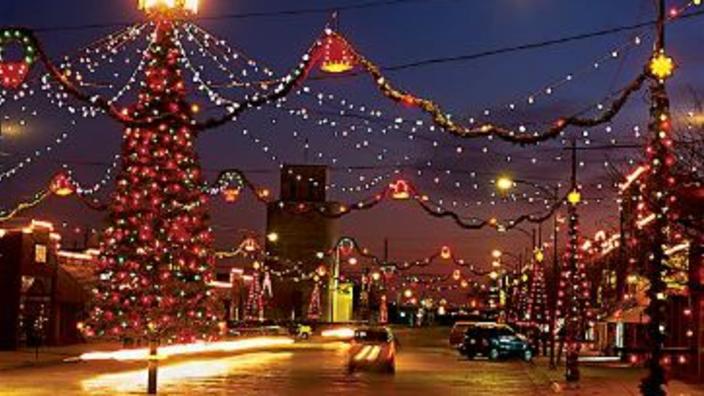 The Christmas Plains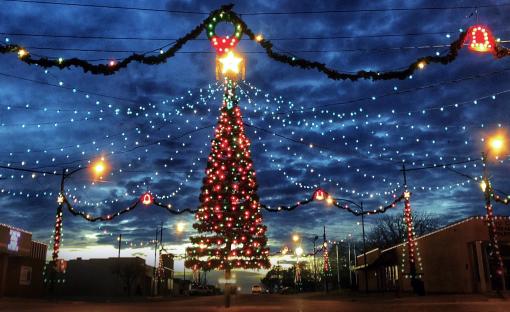 The Christmas Plains
The Christmas Plains
The Christmas Plains
The Christmas Plains
The Christmas Plains
The Christmas Plains
---
Copyright 2019 - All Right Reserved
---